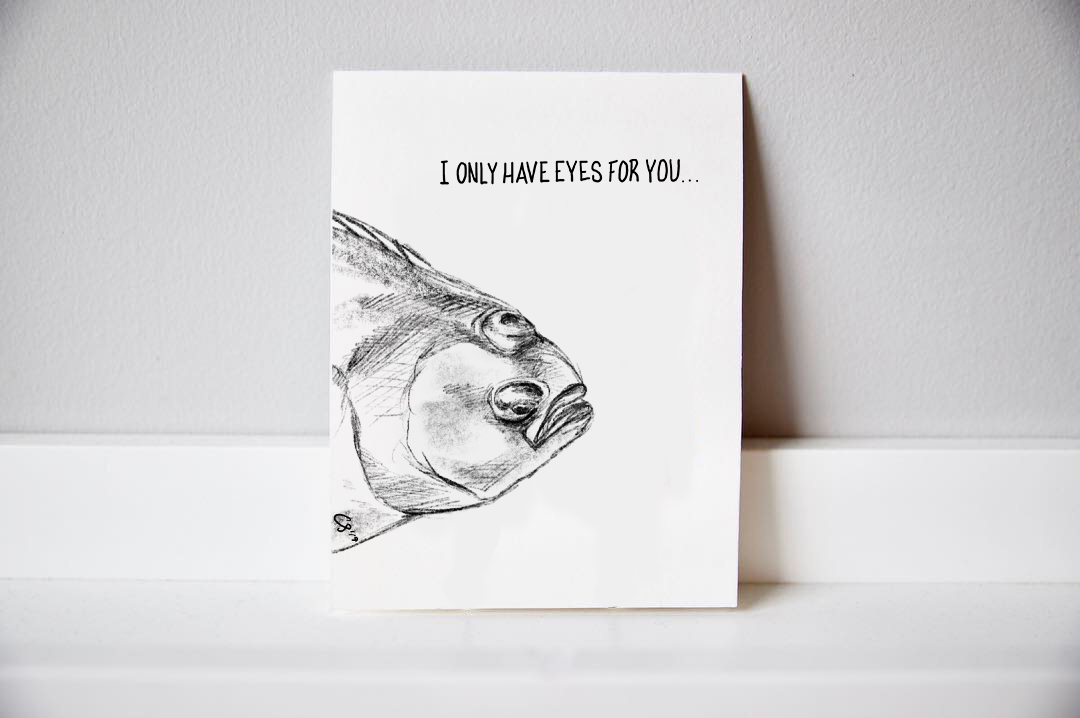 Flatfish Card
2019
Flatfish are a family of fish known for their strange life stage where at maturity, (for most species) their left eye migrates over to their right side of the face. This morphological trait allows them to bury themselves under the sand, becoming completely adapted to living on the sea floor.
5"x4" digital drawing on premium 56lb matte photo paper. Choose to write a special message inside the card, or leave it blank.
Includes a 100% recycled post consumer, process chlorine free, uncoated square flap brown kraft 5 3/4" x 4 3/8" envelope and biodegradable plastic protective sleeve.